The main volunteer opportunity we offer in Buffalo is Friendship Partners. For the most up to date opportunities with ISI, contact Bruce or the ISI leader in Buffalo.
If you volunteer with Micah and his church, please contact Micah at .
To become a friendship partner, we require volunteers to go through three steps:
Complete a friendship partner application
Submit a background check
Attend a friendship partner training
Important Notes:
IFI carefully screens all of its volunteers, because the vast majority will interact directly with students.
Your application is good for 5 years - This application is valid for a 5-year term, beginning on the date you submit it (we hope today!).
One application per person - If you're married, and your spouse would like to volunteer, too (we hope so!), he/she will need to complete this application separately.
If you have completed a new volunteer application in the past and would still like to volunteer, please let us know here.
For best results, please use a computer (not a phone) to complete this application form. Don't forget to press "submit" after you are done. 
Friendship Partner Training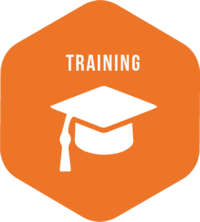 Please visit this page our contact Bruce for upcoming training opportunities.